Sim Prep Program
B-737NG, B-767, and B-747-400 and B-777 Interview Sim Prep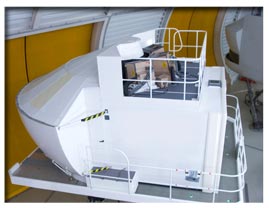 Paramount Aviation Resources Group, Inc. is proud to offer our exclusive interview Simulator Preparation Program.   This comprehensive program is designed to help you prepare for your interview.  Each instructor has extensive international contract experience. 
Our instructors will present the profiles, callouts, and operating procedures as well as insights into the world of contract flying.  They will also emphasize cultural awareness from first-hand experience.  Every instructor is a FAA & JCAB rated professional whose goal is to help you complete a successful interview.  This program prepares you for interviews at any airline.
The Program Includes:
Study Guide* - This comprehensive book contains: • The Interview Sim Profiles • Required Callout • Checklists • Approach Plates • Sample Interview Questions • Cultural and Interviewing Insights and Tips & Techniques

Sim Pre-Brief - You will meet with your instructor prior to the sim session to review the profiles, discuss techniques, expectations and protocols, and answer your questions.

Sim Session - You will fly profiles to prepare you for the interview sim evaluation.

Post Sim Debrief -Your instructor will review critical information following your sim session and highlight points to review prior to you interview.
Cost: 
B-737NG: $750 for 1 hr / $720 for each additional hour
B-767: $650 for 1 hr / $650 for each additional hour
B-747-400: $655 for 1 hr / $605 for each additional hour
B-777: $890 for 1 hr / $855 for each additional hour

Locations:  Seattle, WA and Dallas, TX
* Study guide available for certain airline interviews only.
For more information and to reserve your slot, please contact: Michael Johnson via telephone at +1-800-620-730 or +1-540-737-4600
Or email michael.johnson@paramountarg.com