Aircraft Ferry Services
Paramount provides complete aircraft ferry services for all aircraft types. In line with our commitment to safety we utilize only the most professional and experienced airmen on all of our ferry flights.
Paramount handles all aspects of a ferry flight including,
Qualified Crews
Transportation Arrangements
Accommodations
Customs and Immigration
Fuel
Acceptance Flights
Flight Planning
Clearances
Ground Handling and Logistics
Visas
Aircraft Maintenance Flights
Any Other Service Requested
Our ferry pricing includes all services. Any overage paid by the customer above the actual cost quoted in the proposal is promptly returned to the customer at the completion of the ferry flight.
Commitment to Safety
Paramount understands that safety is the quintessential element in flight operations.  It is with this understanding that we provide only the most dedicated, experienced, and professional crew members available.
Worldwide Destinations
Paramount's crews are capable of moving aircraft between any points in the world.  We will coordinate and international handling, clearances and special circumstances to accommodate international trips.  Our extensive experience helps to ensure that trips operate safely and smoothly.
Continued Support and Communications
Paramount provides unsurpassed support to all of our customers, crews and partners.  A big part of this support function is to keep you informed of the status of the ferry flight.  Aircraft are expensive and we appreciate how much our clients have invested in them.  Therefore, it's important that we keep our customers informed of the status of the flight and any changes that may develop.  We work hard to help resolve any unexpected circumstances that may arise in the shortest time possible. Our service is comprehensive and geared towards complete customer satisfaction.
ALL Aircraft Types
Paramount handles ALL aircraft types, including:
Commercial Aircraft           
Corporate and Executive Aircraft           
Regional Aircraft
Rotary Wing Aircraft
The Paramount Price Guarantee
Paramount is committed to excellence in safety and complete customer satisfaction.  As part of our commitment to providing unsurpassed service to our customers Paramount has a Price Guarantee policy for all ferry flights.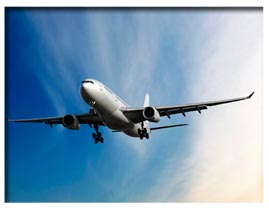 Ferry flights require costs and fees to be paid up front.  These fees are based on our accurate fee schedules and trip cost estimates.  We work diligently to complete each and every ferry flight in the safest and most efficient way possible.  As a result, we are often able to save our customers money by completing the ferry flight for less cost than was expected.  This overage is returned to the customer.
We pledge that upon completion of the ferry flight any overage paid by the customer will promptly be returned to the customer.
Each customer is provided with a detailed, itemized receipt so that the actual trip costs versus the estimated trip costs are shown.  We believe in being completely transparent in all of our dealings.
For more information or for a FREE trip cost estimate please contact Ms. Nicole Buzynski at Nicole.Buzynski@Paramountarg.com / +1.540.208.0732 or Mr. Rick Wolfer at Rick.Wolfer@Paramountarg.com / +1.540.208.2057